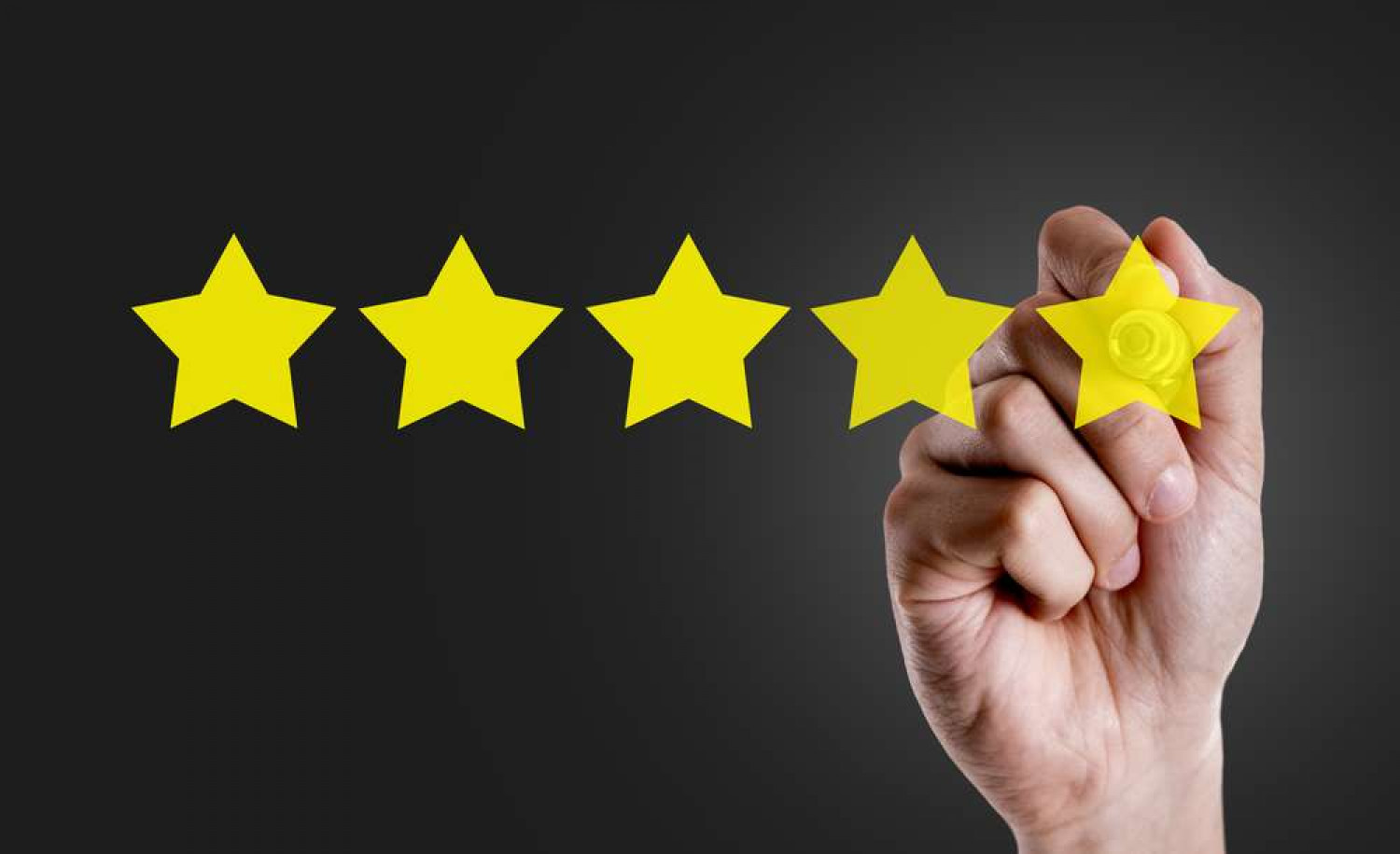 Mech Pros is a very professional and confident company. They were on time and very helpful in explaining the process of installing my air conditioner. The prices are extremely competitive. They were neat and cleaned up after themselves! I would recommend them to anyone!
When the air went out on a 110 degree day MECHPROS responded quickly and efficiently. They got my Ac up and running. Unfortunately my unit was older then dirt it went out the next day. I called Paul to let him know that the Ac went out again. He responded quick and efficiently again pulling string and getting a new Ac and installing it that day. MECHPROS was truly a life saver and I will only give them my business when it comes to my heating and Ac needs. I highly recommend them
If your looking for honest, quick service and professionalismlook no further! These guys are Rockstars!! Thank you so much!
My family is very pleased with the work and customer service this company provided. They not only have quality work but custom. I have no doubt they will outshine any other company. We will definitely be using them for all of our HVAC needs! Thank you Mechpro for making my air quality in my home wonderful.
Queen from Oakland Ca. I want to share with the community about the professional experience of my life/ This company "mechpros" was so outstanding in the installation of my "New Heating and Air Condition plus my new "Tankless Water Heater". These Guys know what they r doing and I wouldn't let another company come to my home but them!!!!!!!
I had a problem with my furnace. Solomon was very nice, informative and punctual. He spotted the issue right away and proceeded rapidly. I will recommend these MechPros to anyone who has heating or air problem.
I would like to thank Paul for his quick response to my emergencies (first - our air conditioning unit failed and second - our Centralized heating unit failed). Thanks to Solomon Irvine who performed both services patiently and professionally. Solomon ensures to take off his working shoes inside the house and answers all my concerns and gives me feedback on things I need to take care of.

I highly recommend this company and most of all Paul and Solomon. They are the kind of people that accurately pinpoint the problem and the cost is well within the reasonable price. They don't go for the money but the quality of their work. Thanks to people like them who can be depended upon when you most need it. I will never call anyone else for any issues and even signed up for a maintenance schedule for a very reasonable price.
A special Thanks to Paul for being incredibly professional and honest with my family regarding the non- working ac unit. He quickly identified the problem and got things up and running in less than 30 min.
You can tell these guys really know their stuff and are out to help people. Incredible customer service and pricing. Thank You to Paul, Solomon, the whole Mechpros Team.
I contact yelp yesterday about a quote on a start up for a new Hvac system that I am attempting to install myself. Paul was the first one to respond. Not only was his professionalism on display right from the start, but after receiving several other responses. Paul's was by far the best . He scheduled an appointment for today at 10 AM. He showed up exactly at 10 AM. He was very knowledgeable, and spent time with me explaining to me the wiring as well as the suction and liquid line set. He also drew me a diagram of how the drain pipes were supposed to be connected. I was able to get the wiring done today, and the drain pipes installed with just the 30 minutes I spent with him today. He was a pleasure to speak with. I am waiting on a quote for the start up. He also referred me to a gentleman that picked up my old furnace and condenser. I can honestly say I don't know what his pricing is, but just judging his character, as long as he's competitive, I can't see myself using anyone else. If you are looking for a quality high character Hvac installer Paul should be your first call. I will update this review after I get the quote, and/or if I decide to use him for the work. So far I am really impressed.
Our HVAC on our roof had reached an age at which it was no longer dependable. We reached out to Mechpros for an estimate. Paul came out and met with us. He is professional, courteous and his expertise was way ahead of the other companies we contacted. Most important to us was that he listened to what was important to us, to our concerns and to our expectations. The unit he ordered to meet our budget and needs was not available. To prevent a delay, he was able to procure a unit with a higher rating at no additional cost to us. His team that did our installation was also professional, skilled and courteous. Their work ethic was really appreciated. They kept us informed and they all went the extra mile. The installation was flawless. Patrick came out for our final inspection which was seamless. He also was so patient and generous with his time to make certain we understood how to work our new thermostat as we replaced our old fashioned one with the modern digital type. A process that could have been extremely stressful was not! We will definitely refer Mechpros to family members, friends and anyone that needs a new HVAC!
I had Mech Pros come out to my house 3 times last year for various ac and heating issues. It got to the point the 30 year+ system needed to be replaced. I did some research and had one other company come out to give me an estimate. Mech Pros beat them on every level, especially customer service. Every single person I interacted with, from Kate in the office to Paul the owner, were absolutely fabulous. Chevy and David did the hvac install and did a fantastic job. All of them have been very friendly and professional. They deserve 5 stars and will be the only company I call for hvac issues from now on.
I couldn't have been more pleased with the service I received 6 months ago when I got an air and heating furnace tune-up by Patrick at Mech Pros. A substantial earthquake hit the Bay Area recently but I was out of town and didn't feel it. When I returned home, I couldn't figure out why my heater wasn't working. On the phone, Paul helped me reset the earthquake tripper and ran me through the steps to reset my furnace so I could get the heat working again in my 57 degree house. I told my neighbor how helpful Mech Pros had been and he said.....they just earned themselves a new customer! 10 stars for you Mech Pro!
Thank you Thank you THANK YOU MechPros, you guys are the coolest! No pun intended...ok maybe so because I am feeling "laugh out loud" happy with the mini split ac heat pump that these folks got running in my garage today so my elderly mom can now comfortably go out there to wash and dry her clothes. Paul the owner is as detailed oriented as he is friendly and believe me, he is very much into doing things as near to perfect as possible. Clearly an expert in his field and willing to take time to share his expertise with a curious customer like myself. The same can be said for his staff, professional, knowledgeable, and friendly. I am so grateful for the work they did that I got a handful of business cards from them
to share with neighbors and friends because good work deserves more work and MechPros are the Pros that get the work done right.
Quick response from my initial request.
Patrick was on time, polite, clean, knowledgeable and efficient. Good explanation of problem and resolution.
Quick follow-up and part installation. I would use MechPros again.
Highly recommend Mechpros. Jeff and Chevy did a great job replacing my old A/C for a new one. Very professional, knowledgeable, efficient and good people.
What a wonderful company! From Katie (who did the intake) to Paul (the owner) who got my mom's house serviced on the same day to Jeff (the technician) who fixed mom's A/C!! It's not often you can call a company for service and end up getting a same-day repair. This company provided 5 PLUS star service and the icing on the cake was just how nice and upbeat everyone was. I found them on Yelp and I believe that a family-owned business (Which they are) gives so much more personal service and attention to their customers. MechPros is definitely that company! If you are needing your A/C fixed and don't want to suffer in the heat, call them soon!!
It was a pleasure in dealing with Kate and Paul. They're very responsive and professional. I've saved their contact for future reference.
My AC unit stopped working in the middle of the summer heat. I contacted several companies and none were as responsive as Mechpros! They were even able to come out the same day! This was a huge relief in this 100+ degree weather. The owner Paul was very kind and was able to set up a tech to come out in a couple of hours. The technician that came out was very knowledgeable and honest. He was able to quickly assess the issue and come up with a solution. He quickly replace my units failing capacitor for a reasonable price or $350. I am happy with the professionalism and expertise of this business. I will definitely be doing business with them again and would highly recommend them!
Yesterday noontime my tenant with 3 children called me to say her household air conditioning was not working and it was supposed to be over 103 degrees that day. I spoke with Kate and she said she'd try to help us. Next thing I know I get a phone message from my tenant thanking me for the wonderful job and communications of Paul in fixing their unit and enabling the cool air to circulate at their dinner time!
Thank you great people at MechPros!!!
Paul came early in fact. He was quick and professional. Great personality , explained everything to us! We will be referring him to family and friends.
Highly recommend this company!! So happy with their service, literally writing review as soon as my A/C got fixed. Not only I've got a quick response from Paul, he came out early next morning to diagnose the problem. Kate(from center) even called me to inform where he was coming to my place. He was very professional, down to earth and honest for confronting what issue might cause the problem, tried to utilize the unit as much as possible instead of getting new one. He also gave us heads up for what may need to repair in future, but again, never obligate to do so right away. I found them through Yelp, couldn't be any more happier!!! I'm so glad I've found a heating & A/C Company who wouldn't just rip off $$, but truly care for solving the issue with warm heart. Thank You Thank You!!
Sunny Y.
Walnut Creek, CA
I am a huge fan of the MechPros team. When we began looking for quotes from installers, the owner (Paul) was the most interested in solving our specific heating/cooling problems (as opposed to just pushing product on us) than any other vendor.

Their service was incredible, and every team member that worked on our project was helpful, friendly, and knowledgeable. After the original install - unfortunately - our Trane thermostat died on us (only 2 months after the initial install), and this was during a rough heat wave.
Fortunately, we didn't have to wait any more than 1 day for Paul to send over a team member to fix the problem. Shout out to Chevy for being so quick with the fix and getting us back up and running!