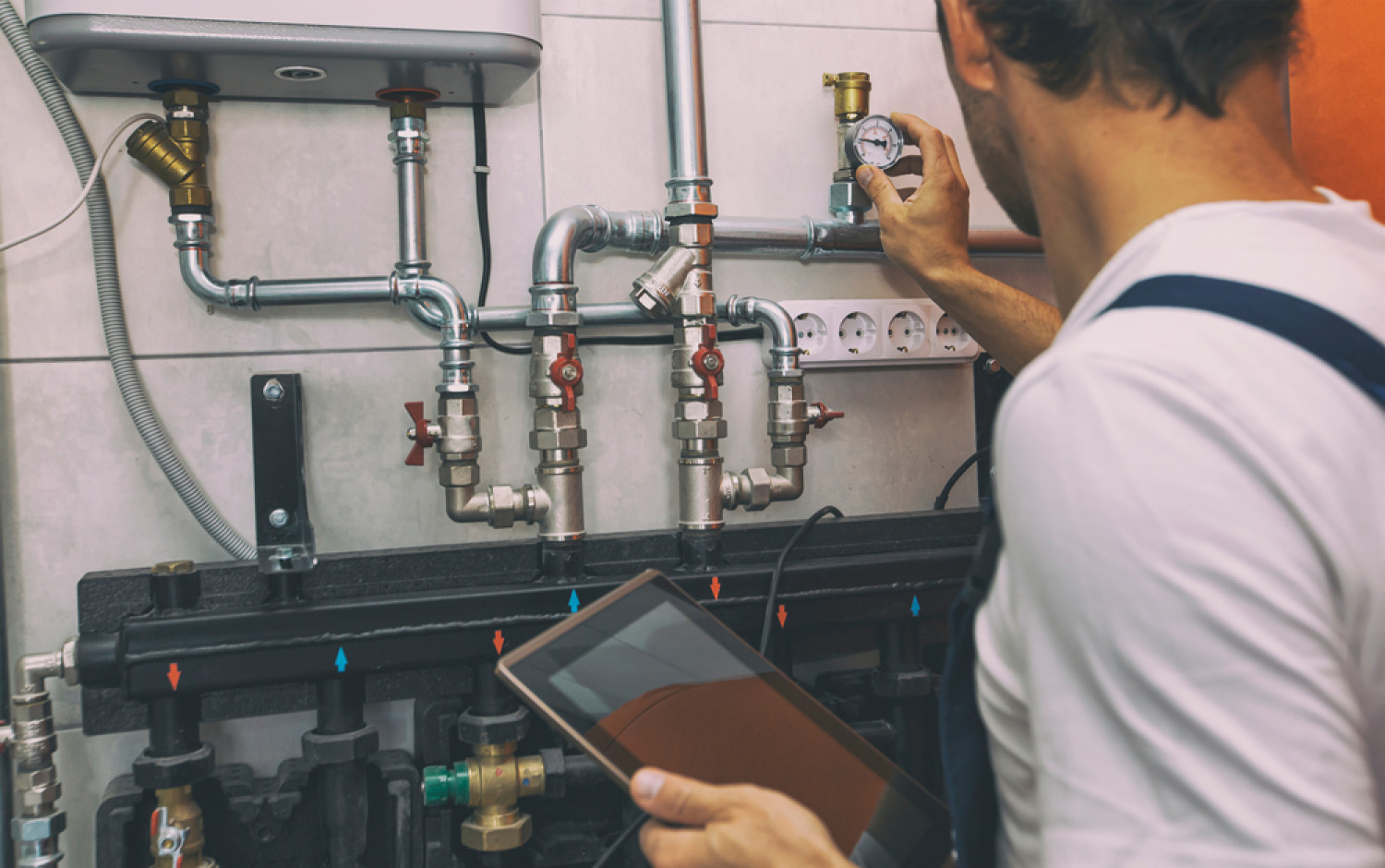 Bringing Quality Through Craftsmanship
MechPros Heating and Air Conditioning is a family owned and operated HVAC company in Concord, California that offers a wide variety of services in the area. Owner Paul Massone has 20 years of industry experience and residential systems. You can count on him and our team to provide you with the highest quality service. We are dedicated to providing our clients with the very best in installation, service, and repair. We are confident to back our craftsmanship with an exceptional warranty! You will also hear people in our trade say, "It's not the equipment that's installed, it's the way it was installed". Now while that can be very true, we here at MechPros bring the best of both worlds. Why not use the best equipment, with the best install practices. We won't leave any of our clients' homes until we know that their home comfort system is working just as it should. We look forward to meeting each and every one of you and sharing our knowledge in the field to help ensure that you are making the absolute best decision for your home.
headline
What Our Clients are Saying
Paul and his team are phenomenal. They're a locally run family business based out of concord. The prices are some of the best I've found (and I run a handyman company) but most importantly they do high quality professional work and I trust them 100%. I can always feel good referring them to my clients and I now use them for my personal properties as well as friends and family. I've had some bad experiences In the past- one company tried to sell me a new unit for my rental- I told them no it was fine and just needed to be recharged- so they overcharged it. Causing the compressor to fail- luckily Paul and his team caught what they did before the system self destructed which saves me thousands of dollars and kept my tenant happy and cool during the hottest time of the year. They didn't just agree with the other company in order to sell me a new system (which I would have done since they were the 3rd trip to repair it) they took their time to evaluate and diagnose the entire system, evacuated the extra Freon, gave it a "tune up" and caught multiple other things that the other company did not. I've got a couple HVAC companies I trust- but Paul and his team at MechPros are now my #1 go to for all my heating and air conditioning needs! Special thanks to all of them for being honest straight shooters, and really. Isn't that what it's all about?!
robert m.
8/17/2020 - Yelp
Mechpros replaced our 77 year old dinosaur Biltwell furnace with a state of the art Trane S9V2 96% efficient furnace with Trane Clean Effects whole house air filtration system. Haven't needed to run the furnace yet, it's not cold enough. But the air filtration system is awesome, you can set the fan speed, choose to run it continuous or a number of minutes per hour. I'm completely satisfied with the installation, Ross and Brandon are very talented experienced installers and were very professional, the final outcome is a work of art. I would not hesitate to recommend Mechpros to install a furnace.
Paul came out on a Sunday afternoon to fix my broken AC, he had me up and running in no time! Great service, friendly and professional. Will be using Mechpros on a regular maintenance schedule from now on
Recently had the chance to get some repair work done from Mechpros. Solomon came out and worked on the air conditioning unit and while it wasn't quite what he anticipated, every step of the way he was able to explain what was happening, not working, etc., Mechpros worked with the manuf. warranty to lower my costs considerably. I actually learned a lot about the whole AC process and how to prevent problems like I had from happening in the future. Solomon/Mechpros offered several different options and costs to figure out what would work from me--much appreciated. Great company, and they returned my initial inquiry by phone within minutes of getting it--other companies called back days later long after the job was done. That says a lot.
Keith C.
4/13/2017 - Yelp
Solomon Irving was absolutely helpful in fixing my central heater. For the past 2 weeks, my heater wasn't working and my house was at ambient (45-50 Fahrenheit) temperature. Solomon came at the scheduled time and quickly identified the problem: a dirty filter. He bought the parts he needed, for $49, and waived the service fee.I highly recommend them for any future work I need for my air conditioner and heater. I'll only choose someone else if they're not available.
Tanim I.
12/27/2016 - Yelp
Hot 95+ day with a/c blowing warm air. Tried a couple other places where they're either booked or no return call. But Theresa at Mechpros answered on probably 2nd ring, and this was a Wednesday so at first she said they had a Thursday opening which would've been fine, we could handle a day with no a/c...but she said she would check with Paul and call back, which she did to tell me Paul said he'd have someone at my house between 3:30-4:30 THAT DAY.Solomon was the tech, called ahead to tell me when he'd be there, he listened to what I told him and it was the capacitor, so appreciate that since we have an older system he didn't try the usual upsell of "you need a new compressor" or "you need to get a complete new system." He changed it out and also checked my Freon level, all in under 30 minutes. Solomon / Mechpros was FAST, fair, thorough, and GOOD. HIGHLY RECOMMEND.
Great experience with Mechpros! Our 1977 vintage furnace and a/c unit needed replacement. We met with 3 different companies and MechPros was the best. Paul was professional, knowledgeable, friendly, and gets right to the point. Did research on Consumer Reports for the most reliable equipment and the different product ratings SEER, Efficiency, etc. For our 2150 square foot house, we went with Bryant 3.5 ton furnace and matching a/c unit. Consumer Reports' review showed that Bryant equipment has very good reliability for the price. Mechpros was reasonably priced for their installation. Installation of both units completed on the same day. We're looking forward to being comfortable during this hot summer. Thanks Mechpros!
I don't know that I have ever been more pleased with a service experience before in my life.
Friday night my heater stopped blowing out hot air. In the middle of January. In the middle of El Niño. In the middle of a rainstorm.I got Paul's number from a friend who was more than pleased with his work in the past. I called him Saturday morning and within an hour he arrived at my house and diagnosed the problem.Unfortunately, the suppliers for the parts are all closed over the weekend. Ya know...things only break on the week days between 9-5. Monday morning, Paul called first thing, said he would be out to finish the job and by noon, my heater was up and running again. The cost was more than reasonable and I will always appreciate his honesty, promptness, quick service and a job well done. I really hope my air conditioner or heater doesn't break any time in the near future, but if it does, I know who I'll call!
Alana O.
1/18/2016 - Yelp
I have to say that Paul and his team, deserve the five stars and some (2 thumbs up)
They were extremely professional, (trustworthy) listened to our concerns, punctual and did the work in a timely fashion. They work with you as much as they can. I installed heat and the duct work first last winter and during the spring they installed our AC unit. I highly recommend to anyone.
They were very pleasant about fixing the installation mistake my husband had made that was causing a gas leak from the new wall furnace he had installed. It was only a small part that needed to be changed and they only charged the minimum for a call out. I will use them again.
Mary C.
8/10/2017 - HomeAdvisor